WELCOME TO
THE PAVILION
AT PIRATE'S COVE MARINA
Outer Banks Weddings & Events
When planning a wedding on the Outer Banks of North Carolina, there is no other location that can compare to Pirate's Cove. Our destination, nestled in the Roanoke Sound, is the perfect setting for your wedding, reception or both. We are one of the only waterfront facilities equipped for large or small crowds with plenty of room for special guests. The venue is also available for many other types of events, such as corporate events, reunions, community/charitable benefits, galas, proms, art shows, and flea markets! No matter what the occassion, The Pavilion at Pirate's Cove Marina is the perfect destination to provide you and your guests a truly unique and memorable occasion.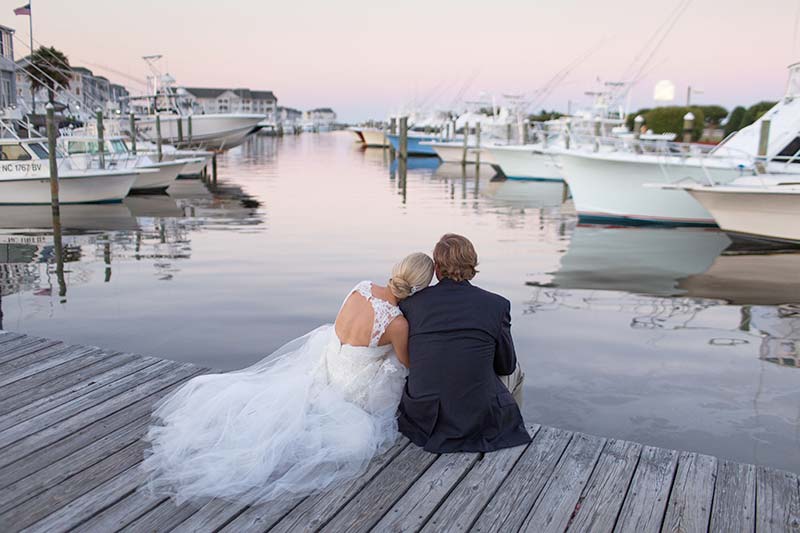 Portfolio
Wedding Gallery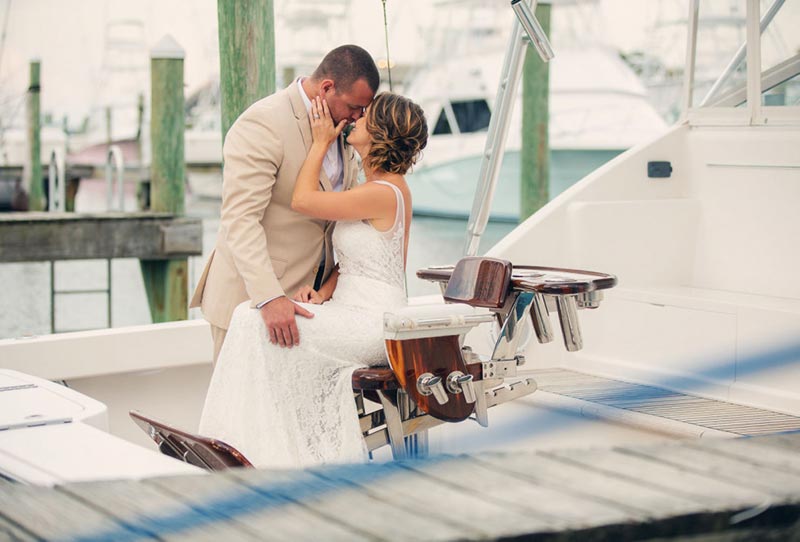 As a couple that enjoys fishing, we could not have picked a more fitting venue for our wedding day! Many of our guests had never been to the Outer Banks and they…
Read More!
…loved walking around the marina and seeing all the boats. Tammy was so easy to work with and was quick to respond to any questions/emails I had along the way. We had ~125 guests and there was more than enough room for everyone. Personally, I felt the venue was so beautiful it did not need much in terms of décor/flowers (which helped with the budget). Having the tables/chairs, dance floor, bar/ice maker, ceiling lights, etc all provided by the venue was a huge in terms of convenience. Thank you for being part of our perfect day!
Danielle White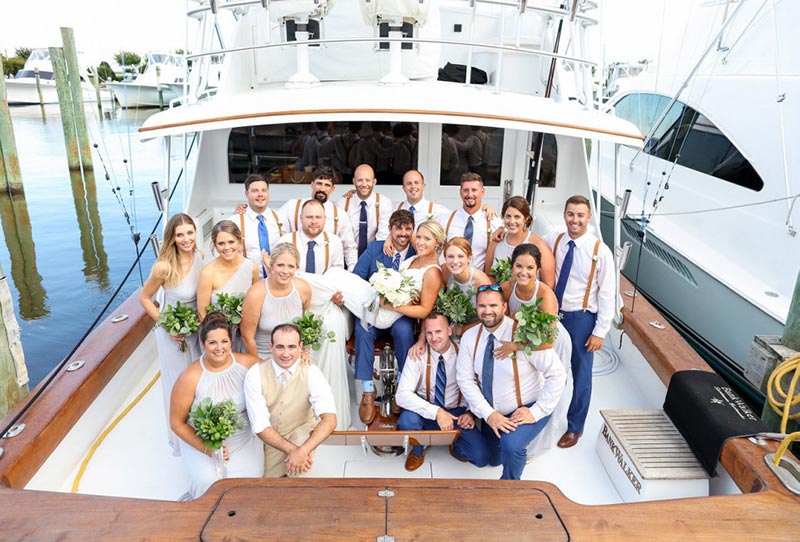 Our wedding in August was an absolute dream. The ceremony was held on the dock outside of the Pavilion. A boat had just come in with a big tuna which all of the …
Read More!
…guests thought was so cool! The owners of another boat allowed us and the wedding party to take pictures on the boat. The reception was held inside of the Pavilion, and it was so perfect! Tammy was a huge help throughout the process of planning our wedding. Any help we needed, we reached out to her, and she provided a quick response! We are so happy we chose to have our wedding at this beautiful location.
Karly Miller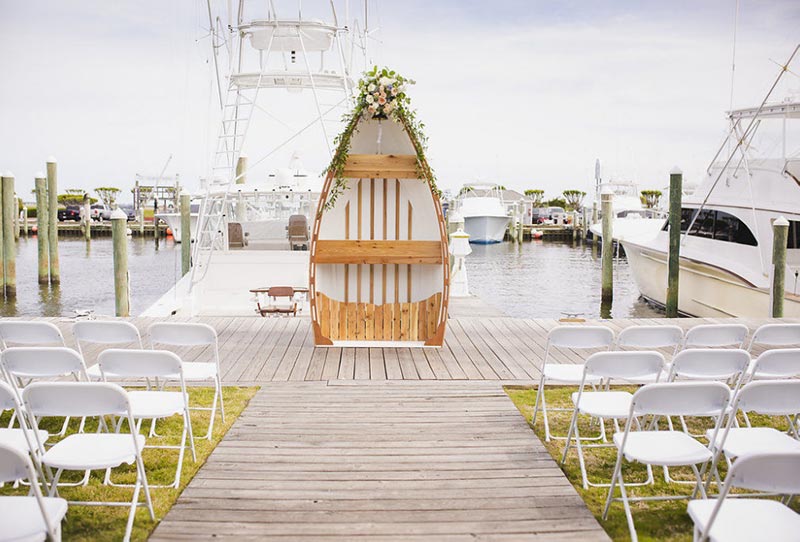 The Pavilion at Pirate's Cove is a great venue for an Outer Banks wedding. It has plenty of space and amazing views. It is a great alternative to a beach wedding…
Read More!
… but still getting that beach feel. They are very affordable too, which is great! Tammy was so wonderful to work with and helped us every step of the way. I would highly recommend this venue to anyone getting married at the Outer Banks!
Caitlin Falls